Vier mee met 40 jaar vrijwilligers!
Speelplein Don Bosco Halle opent deze zomer voor de 40ste keer op rij zijn deuren voor de Halse jeugd. Al vanaf die eerste dag zou het niet mogelijk geweest zijn zonder de hulp van vrijwilligers.
Zij het als animator, hoofdanimator, kookploeg, secretariaatsmedewerker, logistieke ondersteuning, of al die andere jobs die moeten gebeuren om het speelplein draaiende te houden.
Om een speelplein 40 jaar lang draaiende te houden op het engagement van vrijwilligers is geen vanzelfsprekende zaak, en daarom willen we dan ook alle mensen (ja, allemaal) die ooit het speelplein zijn komen helpen bedanken. Van iedereen die eens een dag toezicht in het bos heeft gehouden tot zij die meer dan 10 zomers lang tijdens de zomer op het speelplein komen wonen. Want het speelplein heeft ze allemaal nodig gehad, en is ze allemaal dankbaar!
Al die vrijwilligers en hun gezin, willen we bedanken met een grote BBQ. Een gezellige samenkomst op het speelplein zelf, waar generaties aan vrijwilligers samenkomen, en herinneringen ophalen van vroeger. Waar we samen iets kunnen eten en drinken, en waar we samen nog eens één grote familie mogen zijn.
We verwachten jou dus, samen met je mede-vrijwilligers van weleer, op 2 september 2023 op het speelplein zelf. Dat is nog steeds: Lenniksesteenweg 2, 1500 Halle.
Ben je er graag bij? Ontvang je graag meer info van zodra die komt? Laat hieronder dan je gegevens achter, en we houden je op de hoogte! Partners en kinderen zijn ook welkom!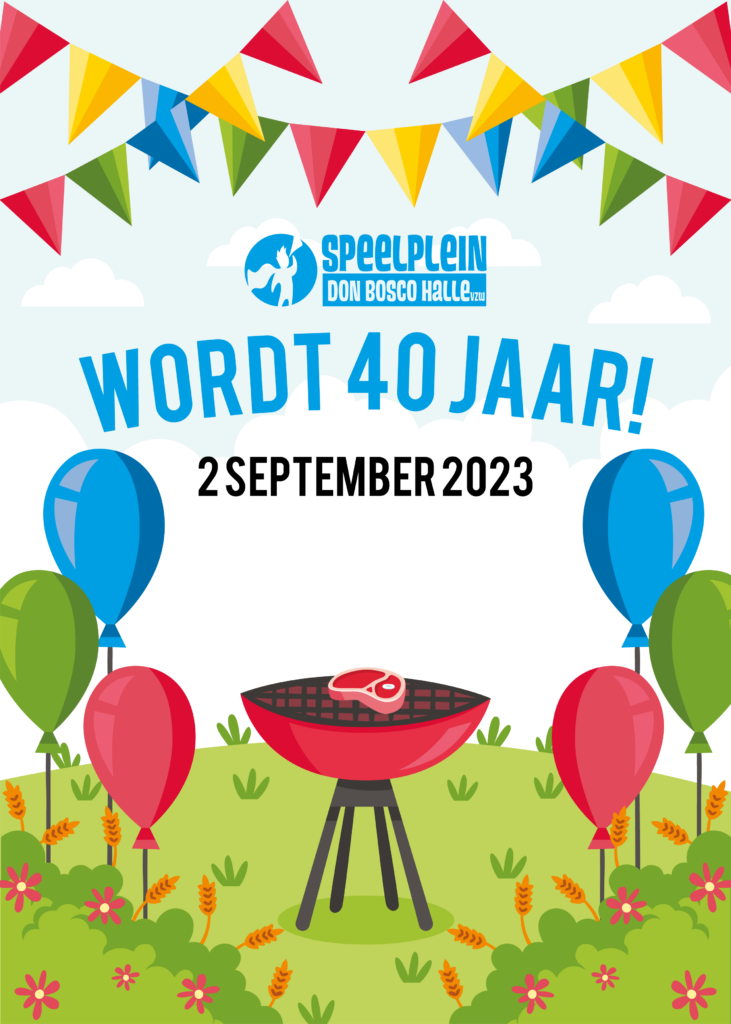 Oh! En vergeet natuurlijk niet iedereen uit te nodigen waarmee jij die zomers als vrijwilliger op het speelplein hebt doorgebracht! Hoe meer zielen, hoe meer vreugd!
Stuur hen de uitnodiging door, samen met de link naar deze webpagina, of neem eens een kijkje op het Facebookevenement!