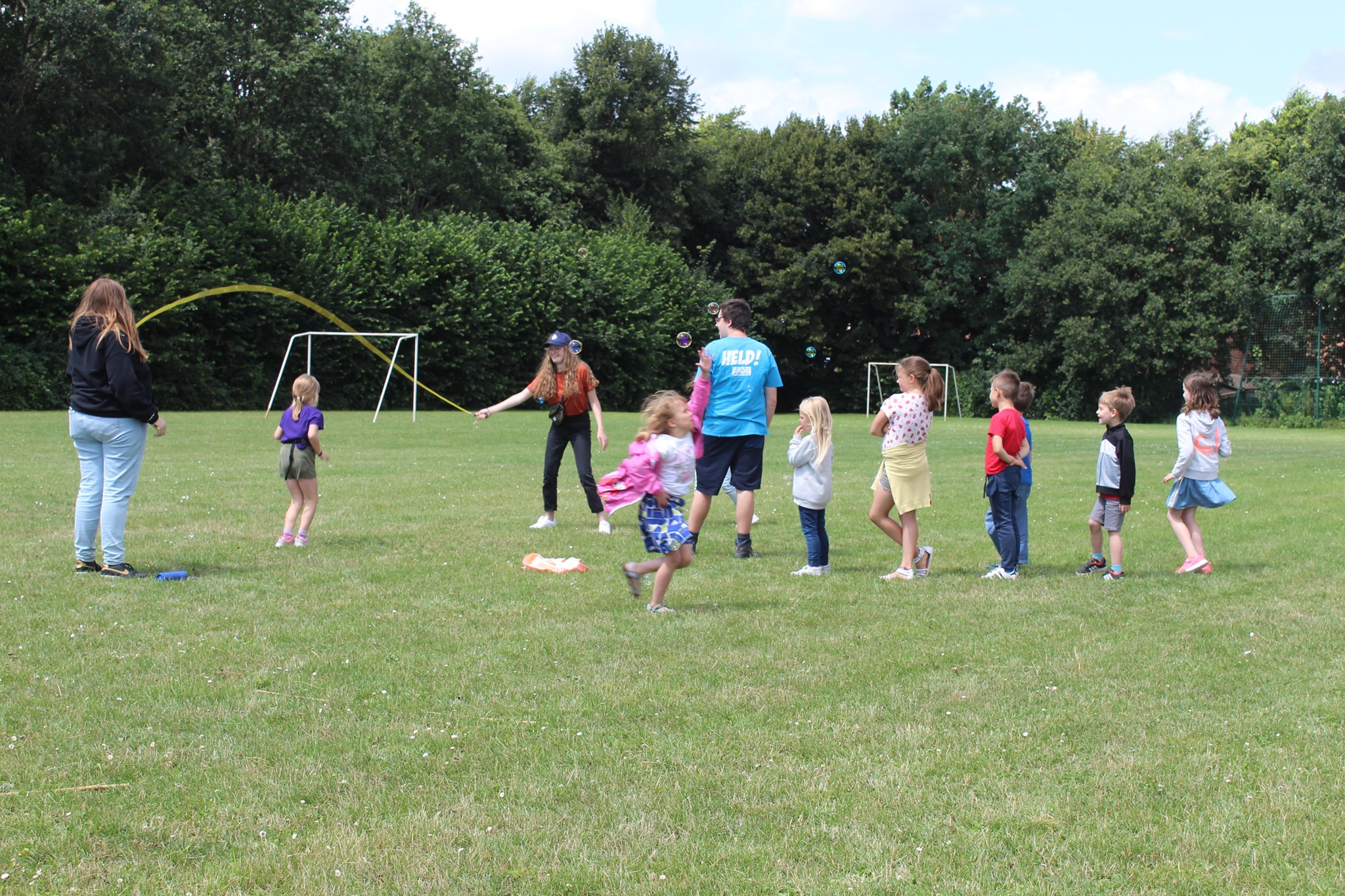 Kleuterland
Welkom in kleuterland!
(2,5 jaar – 5 jaar)

.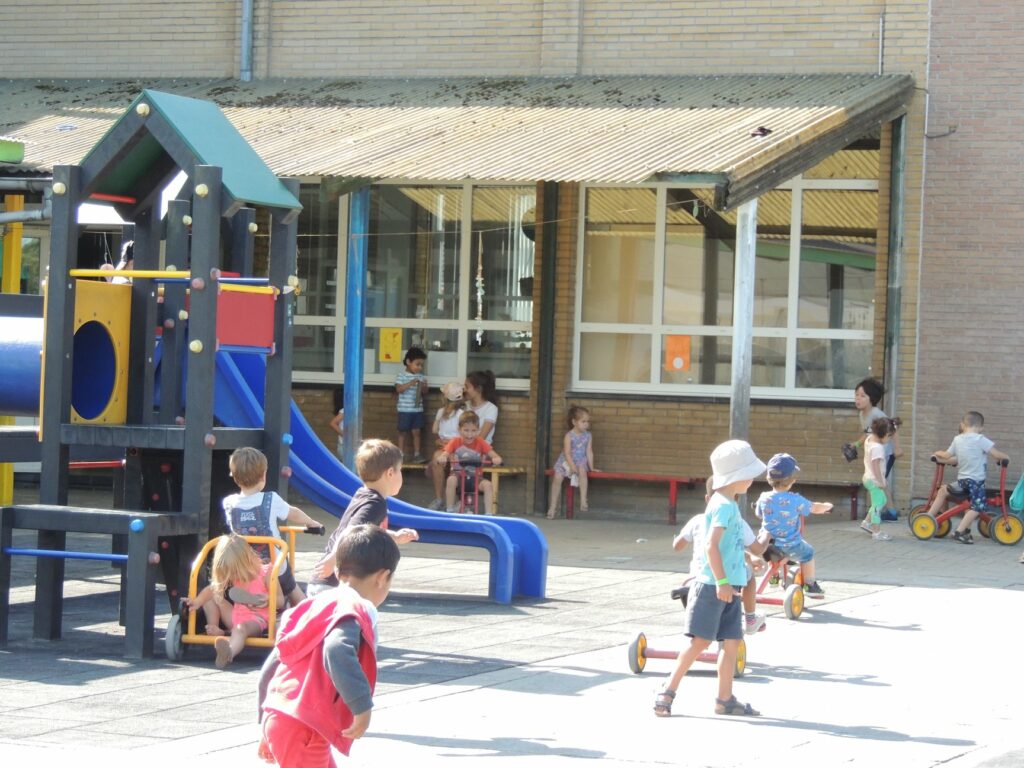 De eerste stapjes op het plein
Zindelijke kleuters zijn vanaf 2,5 jaar tot en met 5 jaar welkom in Kleuterland.
Iedere week is er een groep van enthousiaste animatoren en hoofdanimatoren aanwezig. Zij voorzien een aangepast speelaanbod voor de allerkleinsten. Animaties, knutselen, dansen, fantasietochten, toneeltjes en tal van andere activiteiten wachten de kleutertjes op in Kleuterland! Er worden zowel in de voormiddag als in de namiddag animaties voorzien voor de kleuters. Natuurlijk mogen de kleutertjes zelf kiezen aan welke activiteiten ze willen deelnemen. Willen ze liever de hele dag vrij spelen? Dat kan ook!
Ijsjes, drankjes en koekjes
De ouders kunnen 's ochtends aan het secretariaat een drankje, ijsje, koekje of fruitstukje bestellen. Maandag en vrijdag kan er een koek aangekocht worden. Woensdag is het fruitdag. Op dinsdag en donderdag kan men dan weer een ijsje bestellen.
Bubbels
Sinds de coronacrisis worden de kinderen verdeeld in bubbels van max. 100 personen. Kleuterland vormt één bubbel. De kleuters spelen dan ook gedurende de hele week in hun eigen bubbel. Kleuterland is voorzien van een eigen binnen- en buitenruimte waar de kleuters veilig kunnen spelen. We beschikken ook over aangepaste accommodaties (wc's, tafels, speeltuin,…).
Dagverloop
De kinderen die ingeschreven zijn voor de week kunnen tussen 7u30 en 10u aanmelden op het plein. Na 10u is het niet meer mogelijk om zich aan te melden voor de dag. Vanaf 16u begint de avondopvang, kinderen kunnen vanaf dan afgehaald worden. Het speelplein sluit om 18u.
Gedurende de speelpleindag worden de kleuters meerdere malen naar de wc begeleid om incidenten te vermijden.
Uur
Wat?
7u30
Ochtendopvang
9u15
Koekje
9u30
WC bezoek
10u
Begin speelpleindag
Formatie + animatie
11u15
WC bezoek
11u30
Middag
13u15
Ijs/koekje/fruit (plein)
13u30
WC bezoek
14u
Formatie + Animatie
16u
Avondopvang – Kinderen afhalen
18u
Einde speelpleindag


.
Inclusief speelplein
Als speelplein willen we toegankelijk zijn voor alle kinderen. Heeft uw kind extra noden door een fysieke of mentale beperking? Dan willen wij hun ook zeker de kans geven om mee te genieten van het speelplein via ons inclusieproject!