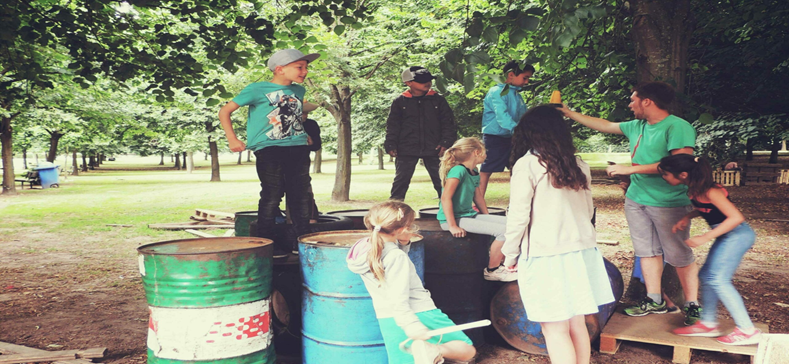 Als je dit leest, wilt het hoogstwaarschijnlijk zeggen dat je deze zomer graag komt meedraaien als animator op ons speelplein. Op deze pagina willen we je graag proberen wegwijs maken in wat wij van jou verwachten als animator. 
Op ons speelplein werken we met een open speelaanbod, dit wil zeggen dat de kinderen vrij zijn om te spelen wat ze willen. De animatoren spelen met de kinderen op verschillende terreinen. Daarnaast bieden we elke dag ook animaties aan. Dit zijn grote spelen die door de animatoren in elkaar worden gestoken. De kinderen hebben dan de vrije keuze of ze mee willen spelen of liever iets anders willen doen.
Nadat de kinderen naar huis zijn bereiden we samen de volgende speelpleindagen voor. Om dat met volle energie te doen is er een kookploeg die voor ons een warme maaltijd klaarmaakt. Ook middageten, frisdrank en water wordt door ons voorzien. Zo hoef je dus geen lunchpakket mee te nemen.
Na het eten gaan we dus aan de slag om nieuwe animaties in elkaar te steken. Je zal ook begeleid worden door een hoofdanimator. Deze persoon zal ja ondersteunen om te groeien als animator. Uiteindelijk sluiten we de dag af met een avondwoordje. Hierna kan je nog gezellig meedoen aan een avondactiviteit of naar huis vertrekken.
Lees het huishoudelijk reglement voor vrijwilligers