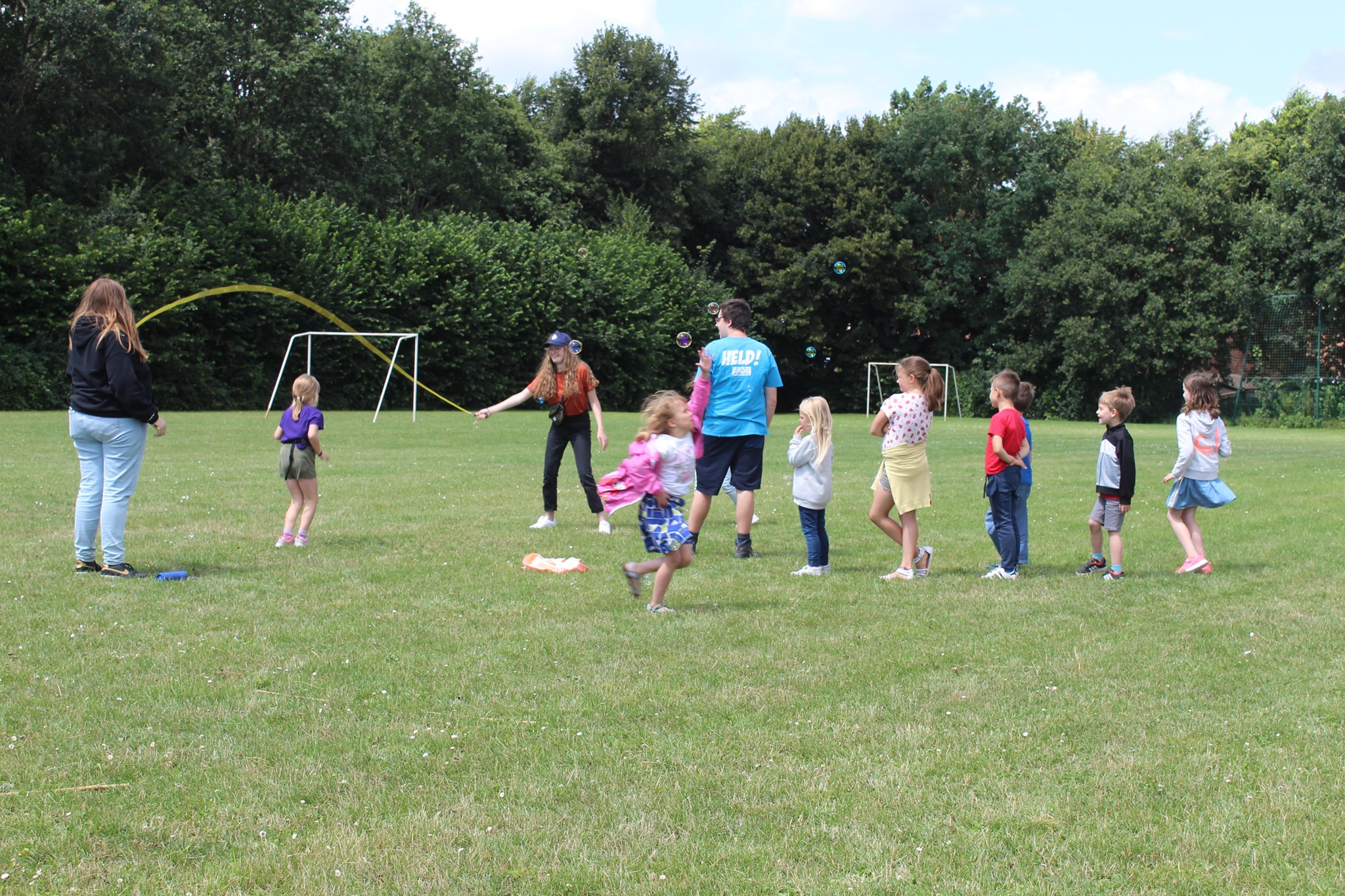 Onze speelpleinwerking
Wat valt er te doen op het speelplein?
Drie werkingen
Op het speelplein zijn er drie werkingen: Kleuterland (2,5 – 5j), Groot Plein (6 – 12j) en Plus Dertien (13 – 15j). Ook kinderen met extra noden, door een fysieke of mentale beperking, kunnen naar het speelplein komen. Zij kunnen begeleid meespelen in de werkingen!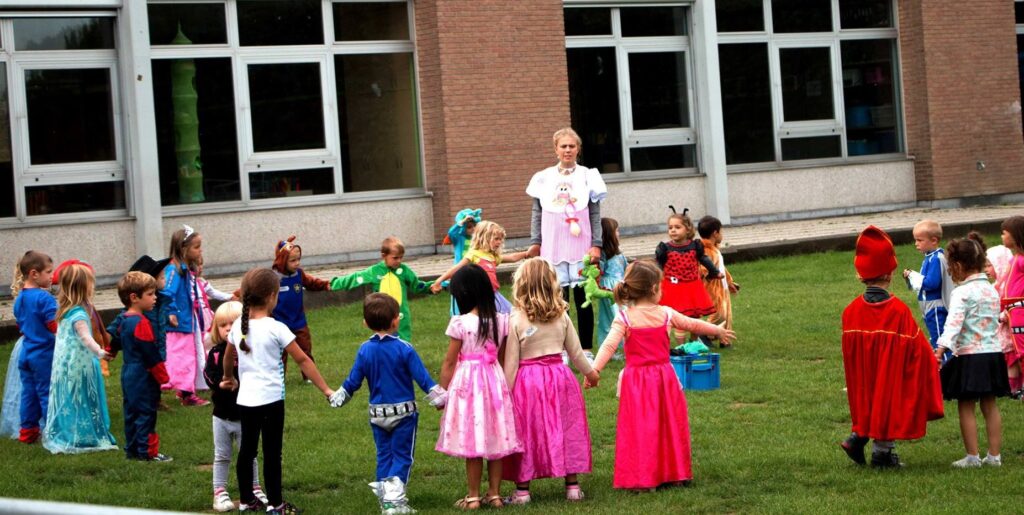 Kleuterland
Zindelijke kleuters zijn van 2,5 jaar tot en met 4 jaar welkom in Kleuterland.
Iedere week is er een groep van enthousiaste animatoren en hoofdanimatoren aanwezig. Zij voorzien een aangepast speelaanbod voor de allerkleinsten. Animaties, knutselen, fantasietochten, toneeltjes en tal van andere activiteiten wachten de kleutertjes op in Kleuterland!
Het Groot Plein
Ben je tussen de 5 en 12 jaar? Dan is het Groot Plein zeker iets voor jou!
Op het Groot Plein zijn er veel speelterreinen! Real life Monopoly, Wereld Kampioenschap voetbal, een zoektocht naar een gezonken schip, dansinitiaties, en tal van andere animaties worden dagelijks aangeboden voor de kinderen.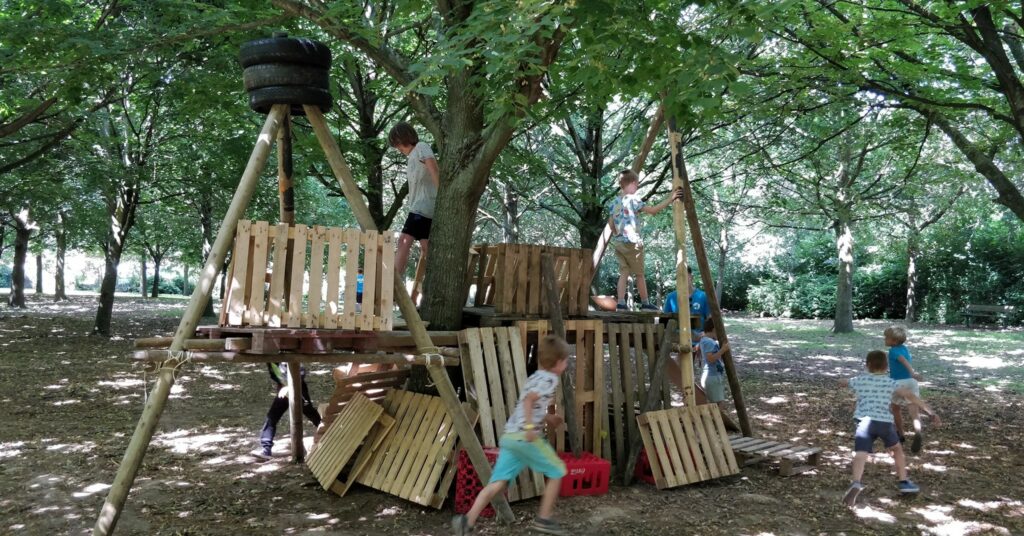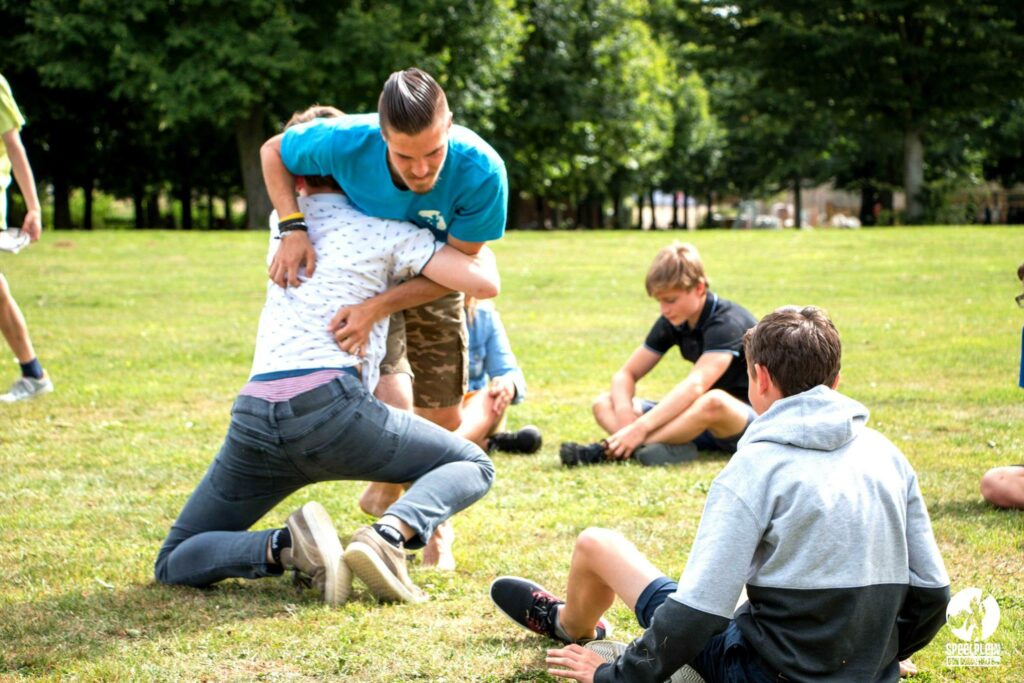 Plus Dertien
Ben je tussen de 13 en 15 jaar? Dan kan je aansluiten bij onze tienerwerking.
Op verkenning gaan naar het domein van Huizingen? Een rolstoel carwash organiseren voor bejaarden in een woonzorgcentrum? Naar zee gaan? Of gewoon een zot stadsspel spelen? Mis het niet en sluit je aan bij plus dertien!
Inclusief speelplein
Als speelplein willen we toegankelijk zijn voor alle kinderen. Heeft uw kind extra noden door een fysieke of mentale beperking? Dan willen wij hun ook zeker de kans geven om mee te genieten van het speelplein via ons inclusieproject!